Pony 'N Pet Stable Playset
(1995)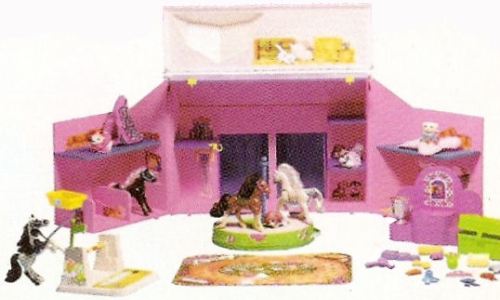 ---
"The prettiest place for horse shows, pet competitions, grooming play and award ceremonies! Lots of accessories!

Pets not included.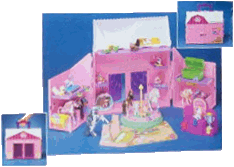 *Rumored to not have been made.

UPDATE: Appeared with box on eBay and sold for $164.06. That is the source of the pictures found here. Apparantly only limited quantities were available from a Sears Wishbook (holiday catalog) in 1995.

---
Name of Set
Pet Description
Playset Description
Accessories
Action

Pony 'N Pet Stable Playset

--A Sparkling Pony?

--Pink stable with white roof
--Maypole
--Jumping hurdle
--Green chest
--Other misc. accessories
--"Help Your Pets And Ponies Make Winning Jumps, Then Twirl On Spinning Walker!"
--"Complete Show Ring, Jumping Competition, Awards Stand And Carrycase All in One!"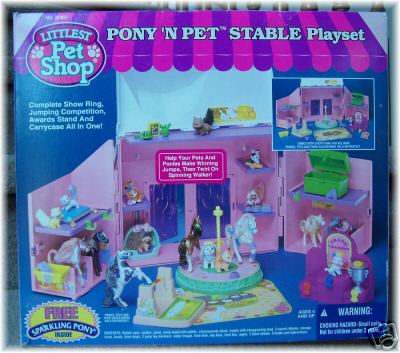 ---