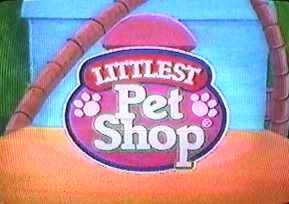 Sunbow Entertainment
(1995)

---
Disclaimer: I am only including information on the cartoon series to make this Littlest Pet Shop Guide as complete as possible. I never liked this show and never knew anyone that did. I will give the writers points for the clever use of puns in the episode titles, but that's all. Truthfully, it isn't a terrible cartoon. I just don't understand why they had to associate it with the Littlest Pet Shop toy franchise.

---
This cartoon series was created in 1995 by Sunbow Entertainment. There were 40 "30-minute" episodes produced. Each episode had two segments that ran 11 minutes apiece. This series was marketed in the US and in Europe (Germany, England, and France). It went by the name Meine Kleine Tierwelt in Germany, Les Rock'Amis in France, and Cucciolandia in Italy. The basic premise is this: "Pet shop owner Elwood Funk has a unique product -- pets that have been shrunk to teeny-weeny sizes. Unfortunately for him, these miniature animals have a propensity for making mayhem. And no matter how hard he tries to unload the tiny creatures, they just keep coming back home."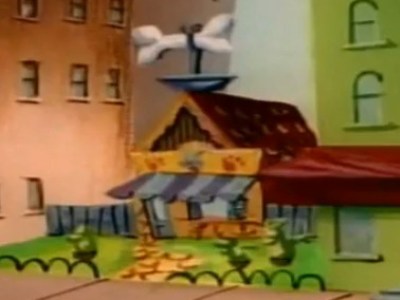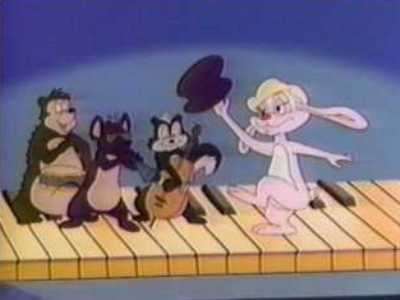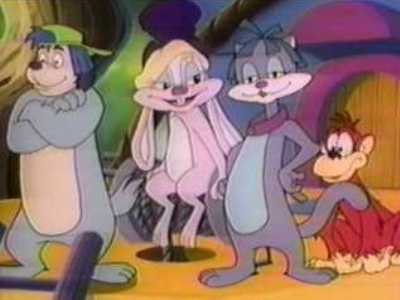 Exerpt from an April 1, 1997 article in Kidscreen Magazine:



Summer 1994

U.S. toy manufacturer Kenner approaches Sunbow Entertainment about developing a show based upon the Littlest Pet Shop toy line. Sunbow takes an interest in the property because it thinks it can develop the idea for television in a gender-neutral way that will appeal to kids who enjoy the manic action of shows such as Tiny Toons. "We were looking to do something in the more classic vein, a more stretch-and-squash kind of cartoon, and this property was perfect for that," says C.J. Kettler, president of Sunbow Entertainment.

The fact that the series had a built-in marketing hook in the U.S. with the Kenner toy line was only one piece of the puzzle. "We developed a show that will sell for the next 40 or 50 years, regardless of whether there is any product on the shelf associated with it," Kettler says, noting that the toy line has recently been discontinued by Kenner.



Umm... what?


You know what would have been a great Littlest Pet Shop cartoon? What about a Littlest Pet Shop with a LITTLE pet store and little pets instead of a relatively NORMAL-SIZED pet shop with little pets? Maybe I'm overthinking this. Why couldn't they have gone with a cartoon in a style of the animation from the original 1992 Littlest Pet Shop commercial? Below are screenshots. *sigh* If only...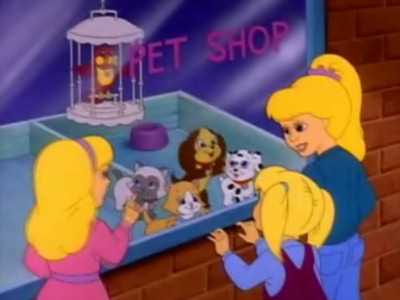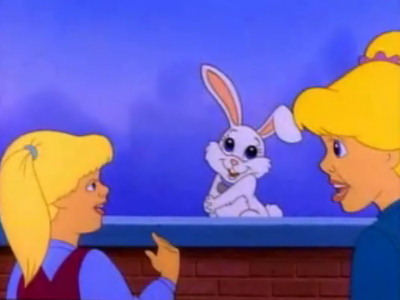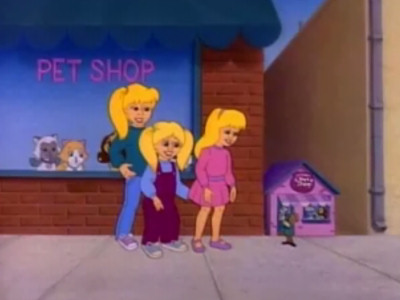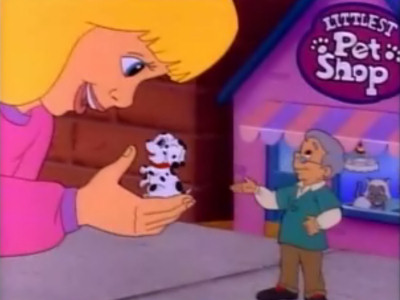 ---
| Episode # | Segment One | Segment Two |
| --- | --- | --- |
| 01 | What Do You Mean Little? | No Starch Please |
| 02 | Frogs! | The Closet Eater |
| 03 | Hamster-lympics | King Squeaks |
| 04 | The Black Cat | Bunny Beat |
| 05 | Chet the Dream Horse | Going Bananas |
| 06 | Stu-Man & Super Squeaks | The Bugs-in-the-Wall Gang |
| 07 | Wrecking Havoc | Chet Goes to Hollywood |
| 08 | The Curse of the Mumsy | Whenever Lola Laughs |
| 09 | Treasure of the Sierra Pet Shop | Really Big |
| 10 | Sqeaks in Space | Are You My Mumsy? |
| 11 | Scaredy Dog | Littlest Pit Stop |
| 12 | Bully Bugs | Littlest Whodunit |
| 13 | Inmate Rookie | A Game of Cat and Mouse and Dog |
| 14 | Belly of the Beast | Cops and and Robbers and Pets, Oh My! |
| 15 | Attack of the Manwolf | My Fair Hamster |
| 16 | The Young and the Vetless | Chloe Tells All |
| 17 | Night of the Elwood | Drained |
| 18 | Kowalski and Juliet | Mind Over Monkey |
| 19 | Infomercial Superflyway | Dream Vacation |
| 20 | The Mighty Clucks | Little Junior |
| 21 | Encino Mammoth | When in Rom... |
| 22 | Chloe's Evil Twin | The Magnificent Pet |
| 23 | Perils of Bernice | Bell Overboard |
| 24 | Who Scrooged McRude | Too Many Birds |
| 25 | Witness Protection Pup | Eleven Minutes of Fame |
| 26 | The Itch to Be Rich | Mechanical Madness |
| 27 | Baby! | Littlest Pet Detective |
| 28 | The Deadly Derby | Mailroom Mayhem |
| 29 | Black-Out | Don't Rain On My Banana |
| 30 | For the Love of Lovas | Obedience School |
| 31 | Frankenstu | Wanted: Squeaks! |
| 32 | Do Not Solve Until Christmas | The Gift of Gab |
| 33 | Travels with My Mumsy | The Best Things in Life are Flea |
| 34 | Littlest Pet Shop of Biggest Horrors | The Jungle Novella |
| 35 | The Rotten Apple | Nothing Up My Sleeve |
| 36 | Squeaks' Sibling Rivalry | Slinging Fur |
| 37 | Squeaks on a Stick | The Bug House |
| 38 | They Came From Beyond the Dumpster | Lonesome Chet |
| 39 | My Fair Rookie | Farewell Delilah |
| 40 | It's a Wonderful Hat | This Old Treehouse |
---
Characters:

















Squeaks


Chloe


Viv


Stu


Chet

















Elwood P.
Harvey


Delilah


Mumsy


Sarge


Harriet

---
---
Theme Song Lyrics:
[mp3]

Get set for something special, excitement to the max
They're wacky and they're zany and headin' down the tracks
They all have big adventures although they're really small
It's all for one and one for all, and also slightly off the wall at
Littlest Pet Shop
Always friends at Littlest Pet Shop

Everyone is racing and the place is always busy
So much going on, don't be surprised if you get dizzy
Some people start to dance to get the music pumpin'
Then before you know it everybody else is jumpin' at
Littlest Pet Shop
Always friends at Littlest Pet Shop

Anything can happen, and it happens in a twinklin'
Keep your eyes on Glowy 'cause you'll miss out if you're blinkin'
Always hoppin', just keeps poppin'
Littlest Pet Shop
You never know who'll be droppin' in
But they're always friends and always true
For Chloe, Squeaks, Chet, Viv and Stu
Littlest Pet Shop

---
German Version Opening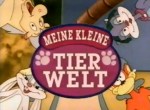 More Info: [Link]

---
French Version: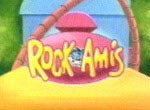 More Info: [Link]

---
Italian Version Opening

More Info: None Yet

---