Littlest Pet Shop Board Game
(1993)

---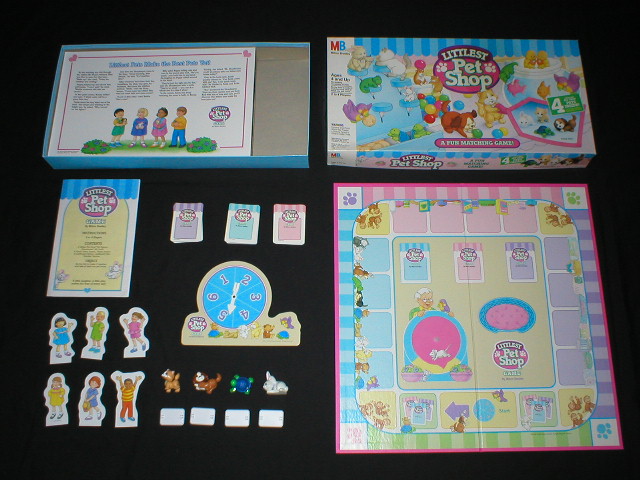 ---
Item
Contents
Object

Original Littlest Pet Shop Game
A Fun Matching Game!
Milton Bradley (1993)
Ages 4 and Up!


Four Littlest Pet Shop figures (Reissues):

48 Cards

Gameboard

4 Plastic Pawn Stands

6 Cardboard Pawns

Plastic Button

Cardboard Disk Number Spinner

Instruction Booklet


Be the first to make 3 matches and take at least one pet home.

---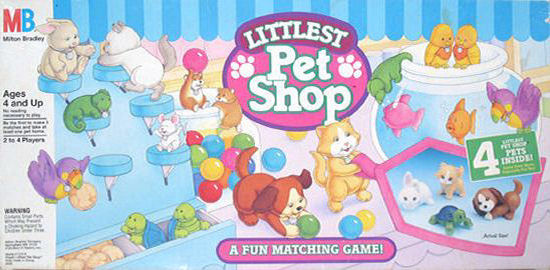 ---