Kidgetts™ - Meritus Industries Inc.

---
Kidgetts were dolls produced by Meritus Industries Inc. around 1989-90. They are marked M.I.I. (MII). The boxes are marked © 1989 Meritus ® Industries Inc. Livingston, N.J. 07039 Made in China. For ages 4 and Up. Some are marked 1990. I have heard them described as Polly Pocket knock-offs or prototypes... which I think is false since they were released the same year as Polly Pocket. They also look a lot like Liddle Kiddles.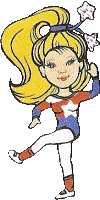 "Kidgetts™ ..... Just like you and your friends, yet very special. They are micro-sized which is exceptionally unique! Kidgetts™ are very cool teenagers. They are terrific athletes smart students and hard workers. Kidgetts™ think their families are super special and their friends are especially great! Their exquisite micro detail is so clear that it is fun to examine the dolls under a magnifying glass. Today's kids are tomorrow's leaders. Kidgetts™ like you, want the world to be a better place to live so they try very hard to do the absolute best they can in everything they do. They are special kids just like you! There are many, many Kidgetts™ and it would be a blast to collect them all!"

---
---
Known Doll Checklist:

1.

Diana Hill

2.

Patty Jones

3.

Muffy Anderson

4.

Beth Johnson (Tennis Player)

5.

Joanie Young

6.

Sue Douglas

7.

Cindy Thomas (Gymnast)

8.

Linda Reed (Pilot Trainee)

9.

Donna Reilly (Aerobic Workout)

10.

Trisha Ritter (Rollerskater)

11.

Jennifer Weston (Prom Night)

12.

Chrissy Lake (Skier)


13.

Mary Cook (Summer Casual)

14.

Sandy Wilson

15.

Angie Smith

16.

Michele Brown

17.

Samantha Madison

18.

Erica Nelson

19.

Sherry Martin

20.

Sharon Russell (Slacks Set)

21.

Missy Carter (Bridesmaid)


22.

April Graham (Drum Majorette)

23.

Pamela Mills (Cheerleader)

24.

Wendy Miller
---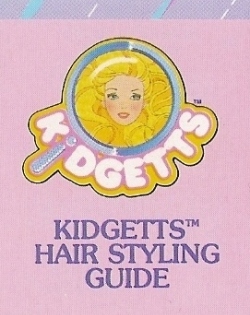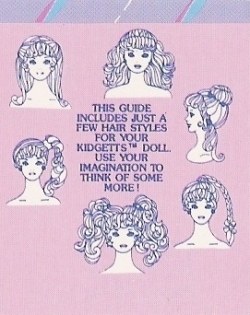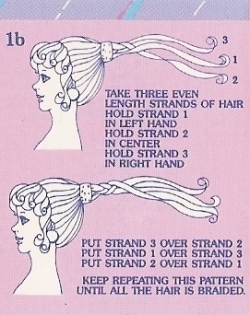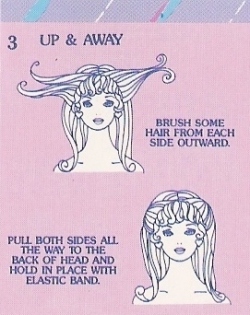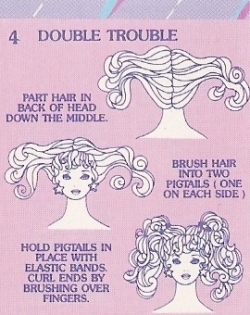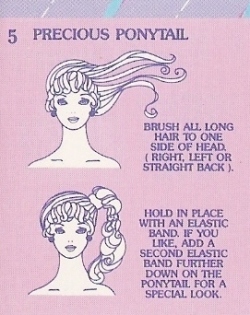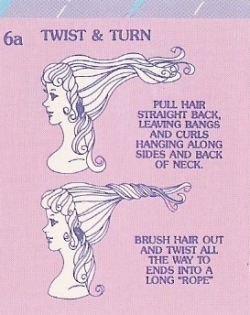 ---
This is the stand and comb that comes with each doll. The dolls themselves are about 1 3/4" tall.

A different color of the comb. I have never seen a MOC doll with this comb before.

---
Micro Poseable Doll(s)
Individual Biography Card(s), Storybook & Doll Clip-on stand(s) are all included.
Hair styling guide and comb to create many exciting looks.
*Can be single or double doll packs.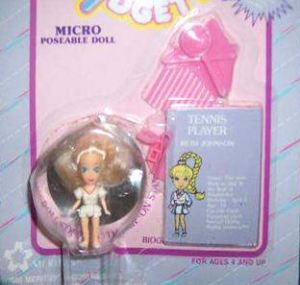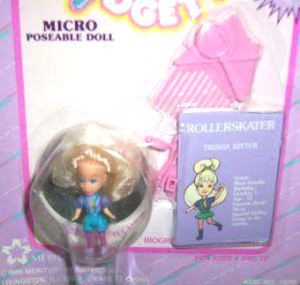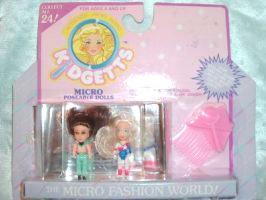 Donna Reilly and Cindy Thomas
Asst. No. 15040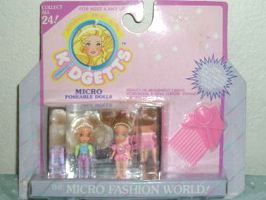 Chrissy Lake and Missy Carter
Asst No. 15040

Diana Hill and Joanie Young

Pendant Jewel
Pendant with Micro Doll - I saw this set on eBay recently. It is definitely very similar to Liddle Kiddles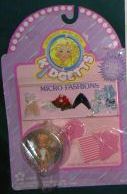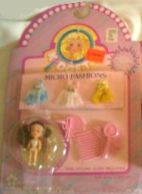 Micro Fashions - These sets included a doll wearing white "underwear." Included were several different pieces of fabric clothing to dress the doll with. There was also a comb and a stand.

---
Micro doll collectibles with poseable micro doll
Clip-on doll stand, comb, hair styling guide and storybook included.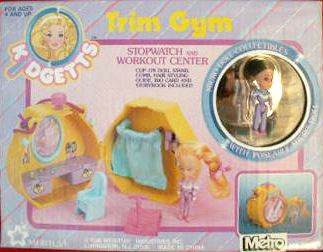 Name of Set
Description

Trim Gym
Stopwatch and Workout Center


---
Name of Set
Description

Room To Groom
Jewel and Powderpuff Room


---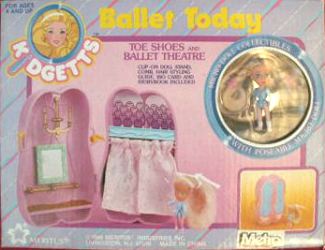 Name of Set
Description

Ballet Today
Toe Shoes and Ballet Theatre


---
***I have a loose playset shaped like an aqua pocketbook, but I do not know the name of this set.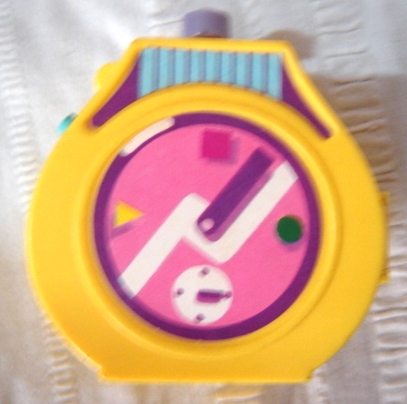 I found this watch set on eBay, but do not know it's name either.

---
Name of Set
Description

Picture Pretty Micro House
(1990)


--27 Pieces of Furniture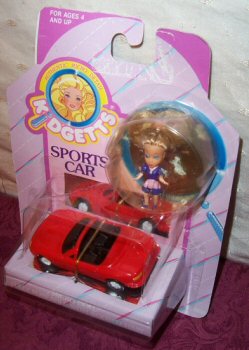 | Name of Set | Description |
| --- | --- |
| Sports Car | *This is the only set I had as a child. I lost the doll at preschool. There might also be a light blue version of the car. I have never seen it other than in a picture on the internet. I think the car is a little Miata. |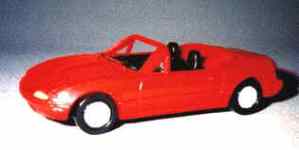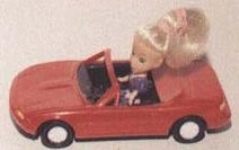 ---
E-mail me if you have any more information about these dolls. Most of the information I have so far has come from eBay and my own personal collection and memories.

I also have a guestbook you can sign:
Read My Guestbook | Sign my Guestbook

visitors since 12/28/06